Climat Screen Compact (with centre roller)
Climat Screen Compact (with centre roller) is a sunscreen with a cassette of 50 x 50 mm with a roll-up capacity of 2400 mm. Thanks to the compact size of the cassette, this type of daylight filter system can be installed in almost any window frame, even in existing building, both 'inside frame fix' and 'face fix'. The system can be equipped with a centre roller to spilt the film into two equal parts and create a vertical seam of approx. 3-4 mm in the film.
Control options
The Compact System can be controlled in many ways, with a great flexibility towards the end user. The system is also self-braking.
endless chain (and cord stopper)
motorised (mains or battery current)

with remote control
via app (Smartware)
Climat Screen systems can be integrated with building automation systems, also known as Domotics.
Additional documents
Specifications
There are three types of light transmission (transparency):

OR: dim-out (77 mu thick)
2R (77 mu thick)
10R: most transparent (77 mu thick)

All three types are available in eight types of foils:

bronze-silver (2R and 10R)
grey-silver (2R and 10R, also in B1-quality)
silver-silver (2R and 10R)
white-silver (0R)
black-silver (0R)

The cassettes are available in:

'Technical silver' anodised or enamelled in RAL 9001 of 9003 (standard option)
In any desired RAL colour (surcharge)
Related products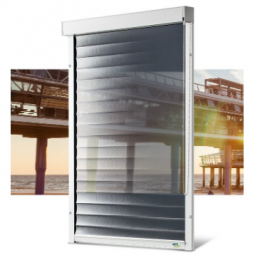 Climat Screen Compact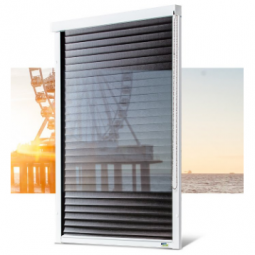 Climat Screen Extra Compact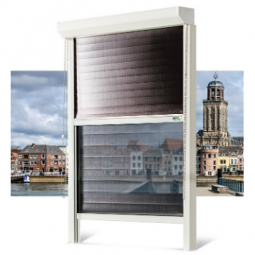 Climat Screen Twin
By continuing to use the site, you agree to the use of cookies. more information
The cookie settings on this website are set to "allow cookies" to give you the best browsing experience possible. If you continue to use this website without changing your cookie settings or you click "Accept" below then you are consenting to this.