Service and Calibration
To ensure the reliability of measurement results, Observator Instruments advises you to check and calibrate instruments regularly, certainly in case of measuring instruments with high requirements for accurate measurement results. Our service and calibration department guarantees that your instruments are properly calibrated and at peak performance.
Calibration is the comparison of a system or device with a standard to determine any abnormalities. The re-adjustment of a system or device is called adjustment.
The desired calibration interval can be determined by you. We recommend to calibrate your instrument once a year.
In-house calibration facility
Quality is a keyword within Observator. We are an ISO-9001-2015 certified company with the highest quality standards for our products and systems. These products and systems are calibrated according to strict guidelines in our in-house calibration facility.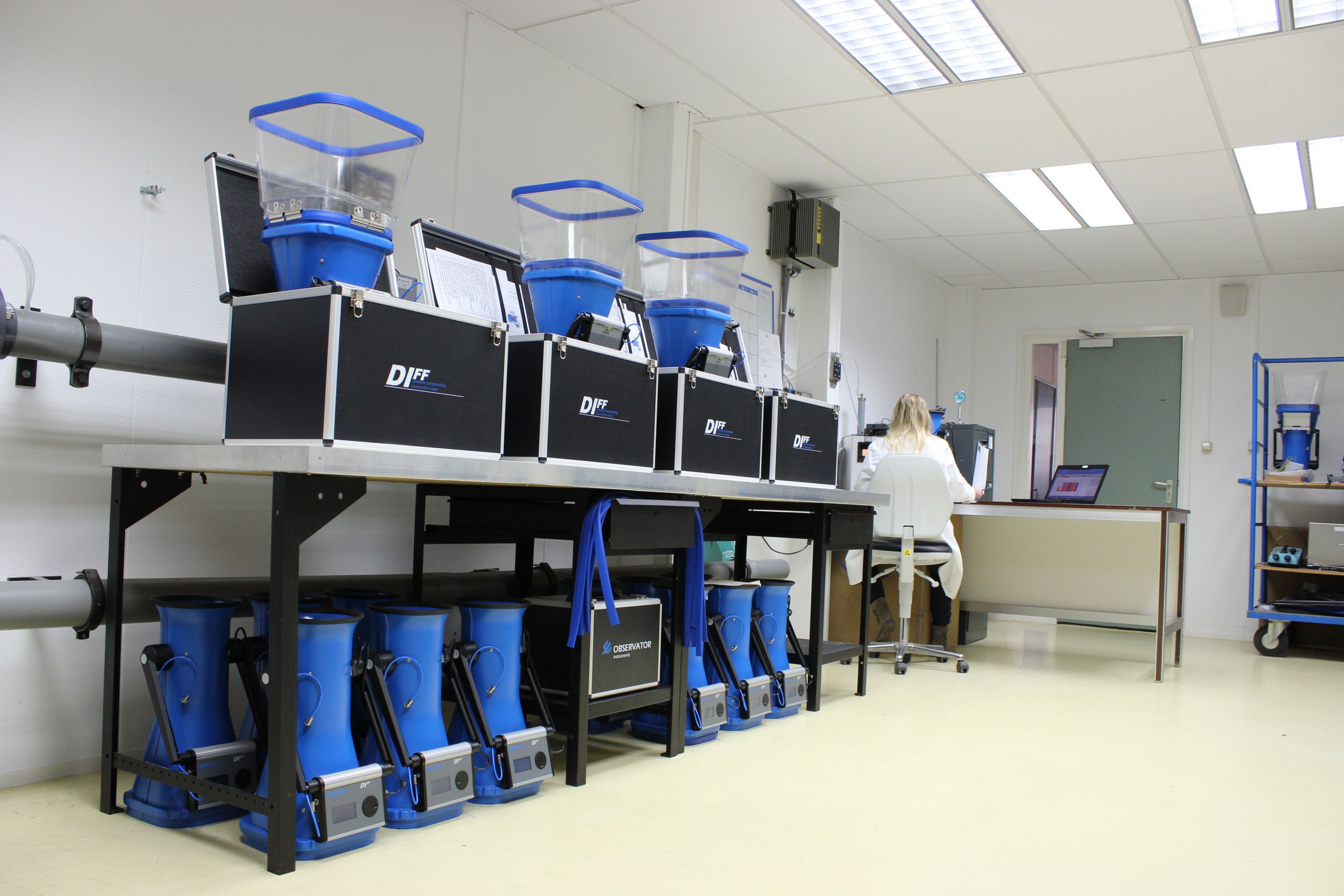 How does it work?
By buying an instrument, your data will be added into our database and – two months before the required recalibration – you will automatically receive a request (via e-mail) to provide the instrument for yearly inspection. Instruments will be checked, calibrated and adjusted, and will be returned with a calibration report.
To schedule the calibration of an instrument, an appointment can be made with us. Only then we can guarantee a short return time up to 5 working days, on the condition that the operations can be carried out by our in-house calibration department and if there are no major repairs required. In case of repairs and extra costs, you will be informed before we proceed to actual repair.
During the calibration of your instrument, replacement equipment is available (against a rental fee), depending on the type of instrument and availability.
Something to calibrate?
You can always send your instrument for repair, maintenance or calibration. You can request a RMA number via our website. As soon as your request has been received, our service department will create a RMA number. Within 24 hours you will receive a notification by email, which includes a RMA number and further instructions.
By continuing to use the site, you agree to the use of cookies. more information
The cookie settings on this website are set to "allow cookies" to give you the best browsing experience possible. If you continue to use this website without changing your cookie settings or you click "Accept" below then you are consenting to this.