Vandalism resistant water level meters installed in Portugal
Tuesday 11 November 2014
This month, the municipality of Idanha-a-Nova in central Portugal installed 20  delivered by Observator. The meters were delivered to OilWater Industrial, who is representing Observator in Portugal. The meters will be used by the municipality to measure the water level along several channels. By comparing up- and downstream levels, an estimation of the amount of water flowing through the channels can be made.
Counter weight and float principle 
The water level meters use the 'counter weight and float' principle. The counter weight and float are both suspended on a tape running over a sprocket wheel. As the float moves up and down with the water level, the sprocket wheel turns accordingly. The position of the wheel is measured, which accurately indicates the water level. This measurement principle is very robust and has been proven to be accurate and reliable. The equipment is enclosed in a strong steel housing, designed to withstand vandalism. They have been painted in the color requested by the customer.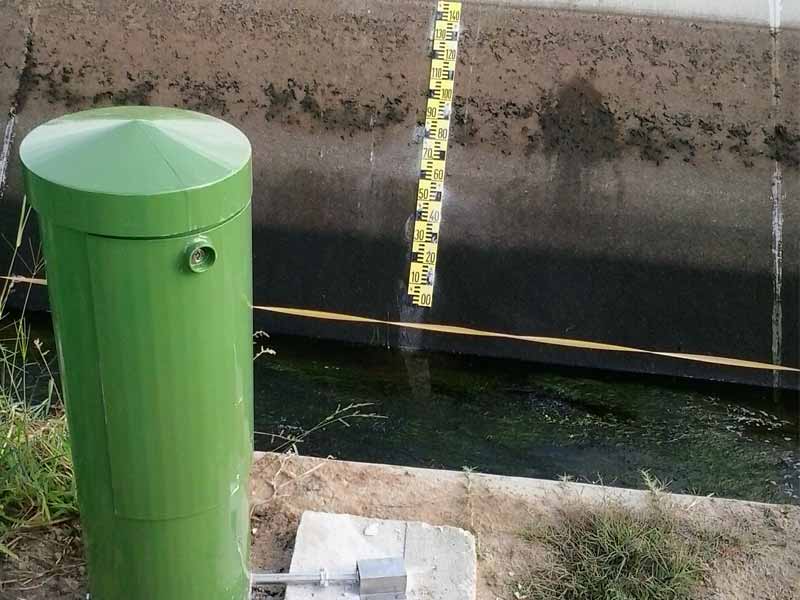 « back to news
By continuing to use the site, you agree to the use of cookies. more information
The cookie settings on this website are set to "allow cookies" to give you the best browsing experience possible. If you continue to use this website without changing your cookie settings or you click "Accept" below then you are consenting to this.