Observator received order to install ten fully automated meteorological stations in Nigeria. Together with the company, Eagle Scientific (Nottingham, UK), Observator Instruments won a tender, from Federal Ministry of Environment in Nigeria, to install ten fully automated meteorological stations, as part of a flood warning system in the Anambra-IMO and Cross-river basins in Nigeria.
To win the Tender Observator worked closely together with Ubuntu Water Quality, our partner in South Africa.
The drawing below, shows the sites where we will install the meteorological equipment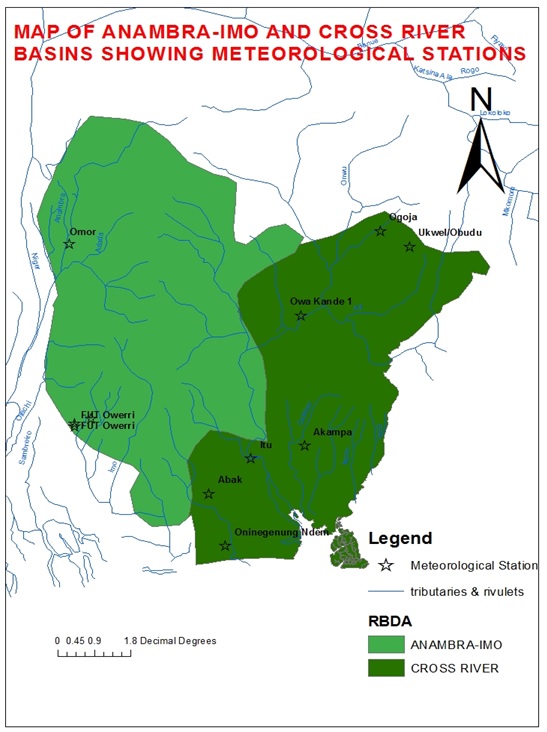 The next parameters will be measured;
Windspeed and direction
Temperature
Hummidity
Rainfall
Barometric pressure
Waterlevel
Data will be stored in the OMC-045-III with a touch screen display and data will be send, using either GPRS (if coverage is available) or Iridium satellite modems. Data will be managed and displayed using OMC-Data-OnLine.