Photos New Office of Observator Vision
Monday 12 December 2016
Last Month the relocation of Observator Vision has become reality. After years of being based in Ridderkerk, Observator Vision has moved to the new office at the Zernikestraat in Dordrecht, The Netherlands.
In this building is more space for the production of our window wipers and sunscreens, so that we are able to continue and improve our production in the future.
See photos below for an impression of our new office: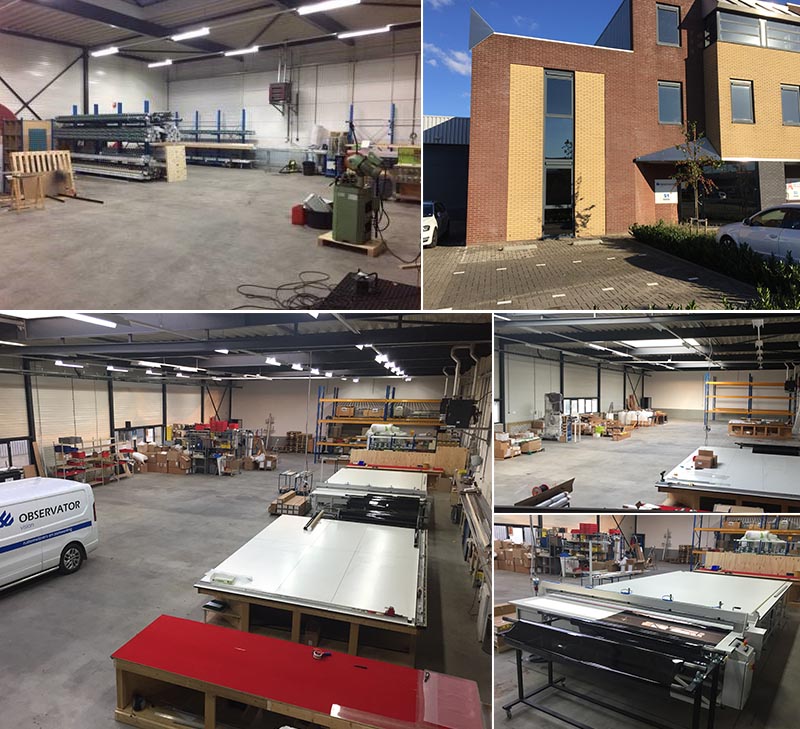 New contactdetails:
Zernikestraat 51
3316 BZ Dordrecht
The Netherlands
+31 (0)85 04 36 000
vision@observator.com
« back to news
By continuing to use the site, you agree to the use of cookies. more information
The cookie settings on this website are set to "allow cookies" to give you the best browsing experience possible. If you continue to use this website without changing your cookie settings or you click "Accept" below then you are consenting to this.