Observator is proud to announce the opening, on the 1st of July 2015, of its new UK office, Observator ltd.
Observator ltd will serve the UK and Ireland markets and will focus on meteorological and hydrological sensors and systems, including:
Wind sensors & systems
Meteo sensors & systems
Wind & meteo displays
MetOcean systems
Water level & water quality
Environmental monitoring
Data loggers
Serving the land, marine and offshore Metrological customers and also the Hydrological customers.
On July 9th, 2015 Giles Cartwright (Managing Director of Observator Ltd) visited the Observator office in Ridderkerk, the Netherlands. Where he met the commercial and technical staff and underwent product and technical training.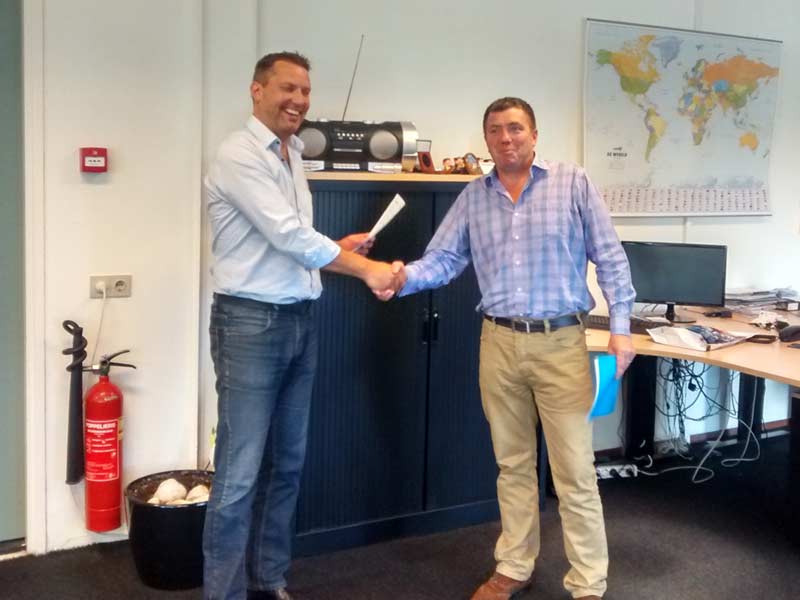 Robert de Vries (CEO of the Observator Group) and Giles shook hands and, along with the whole team at Observator, look forward to a bright future for Observator Ltd.
For all enquiries, quotations, orders and service please contact:
Giles Cartwright
Managing Director
Observator Ltd
Milan House
Whitecross Street
Monmouth NP25 3BY
Tel: +44 (0)7833 464884
Email: info.uk@observator.com