Observator Data logger supports EXO (Xylem/YSI) daisy chain
Tuesday 29 September 2015
The EXO-2 multiparameter sondes from Xylem/YSI support daisy chaining up to three sondes in one chain. This is very convenient if, for example, measurements need to be taken at three different depths simultaneously.
Because the three sensors are in serial on one cable, this saves the cost of running three cables in parallel (see picture below). The OMC-045-III logger now supports reading in the data from all three sondes on one port. During configuration, the logger automatically recognizes all parameters and sondes.
Because this logger is used in the  and OMC-7012 data buoys, these buoys can now also support a daisy chain of up to three EXO-2 sondes.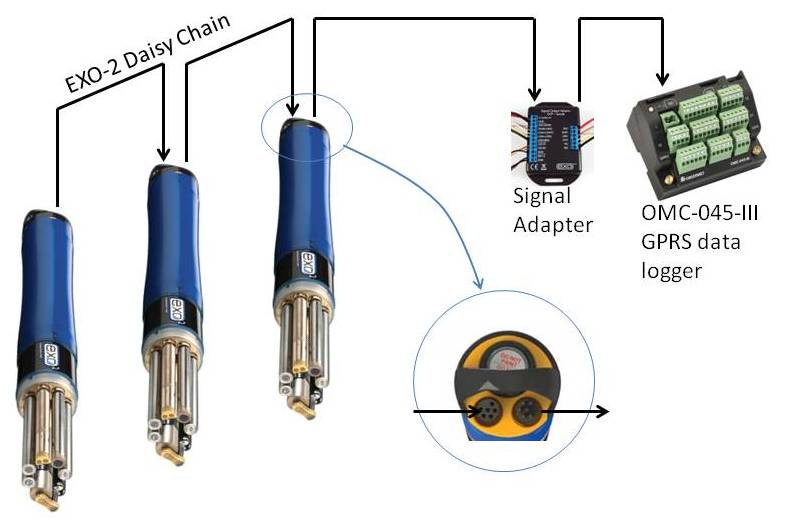 « back to news
By continuing to use the site, you agree to the use of cookies. more information
The cookie settings on this website are set to "allow cookies" to give you the best browsing experience possible. If you continue to use this website without changing your cookie settings or you click "Accept" below then you are consenting to this.