We supplied a Helideck Monitoring System for the substation for windfarm Borkum Riffgrund 2. This substation is build by HSM-Offshore and IV Consult.
Borkum Riffgrund 2 Offshore High Voltage Substation – 450 MW
Detailed design (partly), procurement, construction, commissioning, load-out, transport and hook-up of a high voltage AC transformer platform. The Offshore Substation will be part of the establishment of the 450 MW Borkum Riffgrund 2 offshore wind farm. The purpose of the Offshore Substation is to collect the electrical energy from the offshore wind farm, transform it to a higher voltage level and deliver the power to shore.
Location: German North Sea
Dimensions: Topside 25x40x20 metre / Jacket 30x30x55 metres / Piles 63 metres
Weight: Topside 2500 tonnes / Jacket 1700 tonnes / Piles 1050 tonnes
Contract Award: April 2016
Completion: May 2018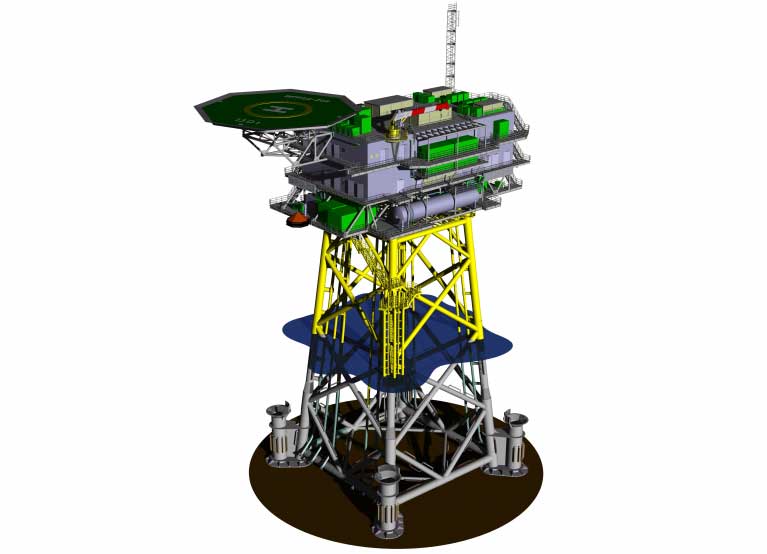 Helideck Monitoring System
Our  is supplied for this substation. The helideck monitoring system are designed to measure all weather conditions during helicopter landing and take-off operations in order to improve both flight and passenger safety. The helideck monitoring system can interface with all different weather sensors like wind speed, wind direction, QFE/QNH Barometric, Temperature, Humidity, Visibility Motion and Cloud Height.
Also our software OMC-DOL-HMS / OMC-DOL-ATIS is used for this Helideck Monitoring System.